Gold Rush: White Water Gold

1 X 60′ Raw TV for Discovery
Brand new spin-off of the highly successful 'Gold Rush' format to begin in spring 2017
David BadDiel on the Silk Road

1 X 60′ Pioneer Productions for Discovery
Historical/Travel Ob-Doc following David Baddiel as he journeys along the Silk Road route from start to finish. Guardian Article
Nazi Secret Files: Messiah

1 X 60′ Blink for Discovery
Historical doc with drama re-enactment examining the secret documents that reveal the Allies knowledge of Hitler's deteriorating mental health and 'Messiah' complex. Discovery Website
Treasures of the Earth

3 X 60′ Pioneer Productions for PBS NOVA
Three part series that takes us on a journey deep inside Earth to uncover the mysteries of how earth's natural resources were created, and to explore how they have allowed humankind to progress and build our great civilizations.
How Machines Work

2 X 60' Windfall for Discovery
Fact-ent with high end GFX revealing inner workings of everyday machines.
Heston's Gourmet Escape

1 X 30′ Thoroughly Modern Media for SBS (Australia)
Ob-doc following Heston Blumenthal sampling Australian produce and recipies before he moves the Fat Duck to Australia.
Strip The Cosmos: The Sun

1 X 60′ Windfall Films for Discovery
Strip The Cosmos uses stunning CGI animation and character-driven actuality to strip major planets, moons,black holes, stars and galaxies of their gas, force-fields, rock and magma – layer by layer, act by act – to explore their hidden secrets and solve key mysteries surrounding the origins and destiny of the universe. IMDB
Mormon half love

1 X 60′ Barcoft TV for Discovery TLC
Meet Melinda, who was born with caudal regression syndrome, meaning she has a shortened spine, and non-functioning legs. Melinda is about to start a part-time degree in criminal justice, and runs a teenage girls group at her Mormon church. Always cheerful and lively, Melinda wins admirers with her determination to try anything. But despite her many qualities, Melinda has still not found love. Previous relationships didn't work out, but her dream is to marry and start a family. Now, conscious that she is 40 years old she just needs help to find her perfect man. Join Melinda in her busy life in Cedar Valley, Utah, and explore the experience of living with a physical disability, and looking for a partner. Discovery Website IMDB
UFO: Alien invasion

1 X 60′ Pioneer for National Geographic
Drama Doc investigating the world's most intriguing UFO sightings to answer the age old question – are we alone? With the help of scientists, aviation and military experts, all the evidence is thoroughly examined and tested. Nat Geo Website
britain's most extreme weather

1 X 60′ Pioneer for Channel 4
Should we be preparing for more flooding? This episode examines the scientific and historical evidence, and uses personal testimony and smartphone and camera footage to tell the story of the floods. Channel 4 Website More clips here
Secrets of Britain: Selfridges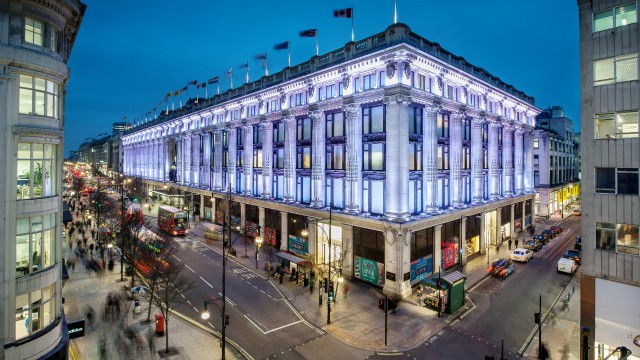 1 X 60′ Pioneer for PBS
The story of the innovative retailer, Harry Gordon Selfridge, and the landmark department store he founded, told through a combination of never before seen family footage and stylised dramatic reconstruction. IMDB Buy on Amazon US Buy on Amazon UK
super tornado

1 X 60′ Pioneer for Channel 4
A devastating tornado hit Oklahoma on 20 May 2013. Alex Beresford speaks to survivors, rescuers and tornado scientists as he examines the power behind the world's most destructive winds.
Meteor Strike: Fireball from space

1 X 60′ Pioneer for Channel 4
In February 2013 a meteorite bigger than a double decker bus, travelling at 40,000 miles per hour, crashed into Earth. For the first time in human history, the event was captured on 100's of video cameras. With this footage and expert scientific interviews, this film reveals exactly what happened and how the people of Chelyabinsk were effected. Channel 4 Website
Superstorm 2012: Hurricane Sandy

1 X 60′ Pioneer for National Geographic
An insight into the destruction wrought by Hurricane Sandy, which displaced thousands and led to the deaths of 110 people. Nat Geo Website
How We Invented The World

1 X 60′ Nutopia for Discovery
The skyscraper – the ultimate symbol of power and wealth. But, incredibly, to invent the skyscraper it took a bird in a cage, a city in flames, a chance question from a college student and the humble horse and wagon. IMDB
The Listening Post

10 X 25′ Al Jazeera
Weekly current affairs show focusing on how the media has dealt with the big news stories.